Free Lesson :
Parts of Speech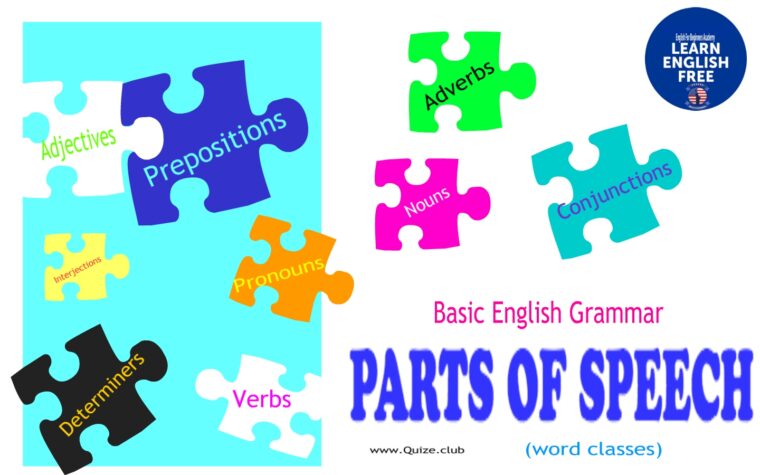 Hello and welcome back to English For Beginners Academy.
In Today's lesson, we will be talking about Word Classes & Parts Of Speech.
Objective:
You will learn:
Definition of Word Classes and Parts of speech
 To analyze sentences and understand them.
This will also help you to construct good sentences.
Intro

duction
There are 8 parts of speech in English.
(Some add interjections to that, to make it 9)
Parts of the speech can be grouped into 2 categories:
The major word class
&
The minor word class.
Please click the arrow to open the next page and continue reading
SHARE